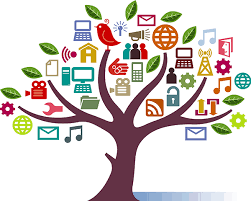 Learning is a lifelong process which enables us to get the knowledge. There are different ways and styles of learning. The learner can be introvert or extrovert. The brain-mapping (left brain or right brain) also plays an important role in the learning process. some skills are related to the left brain whereas some are for the right brain.
Teaching/Learning methods and styles play an important role in the teaching/learning process. This page provides links for lecture notes, products and resources for learning.
Includes inventory to identify personal learning styles.
David A. Kolb's model of experiential learning can be found in many discussions of the theory and practice of adult education, informal education and …
Elaborations of the Experiential Learning Cycle. Not all forms of skill and knowledge emphasise all the stages of the Cycle to the same extent,
Reflective practice is simply creating a habit, structure, … If reflective practice "illuminates what the self and others have experienced" (Raelin, …
Taylor & Francis Journals: Welcome
Reflective Practice is a refereed journal publishing papers which seek to address … The different kinds of reflective practice and the purposes it serves …
Reflection and Reflective Practice
Indeed, it can be argued that "real" reflective practice needs another person … Links and Bibliography on reflective practice with an education emphasis …
Action learning and action research
Action learning can be defined as a process in which a group of people come … Both action research and action learning may be compared to experiential